Need some extra cash? You've come to the right place. With Brigit Instant Cash, you can get a cash advance of up to $250* in seconds without a credit check, interest, or hidden fees.
Here's how it all works: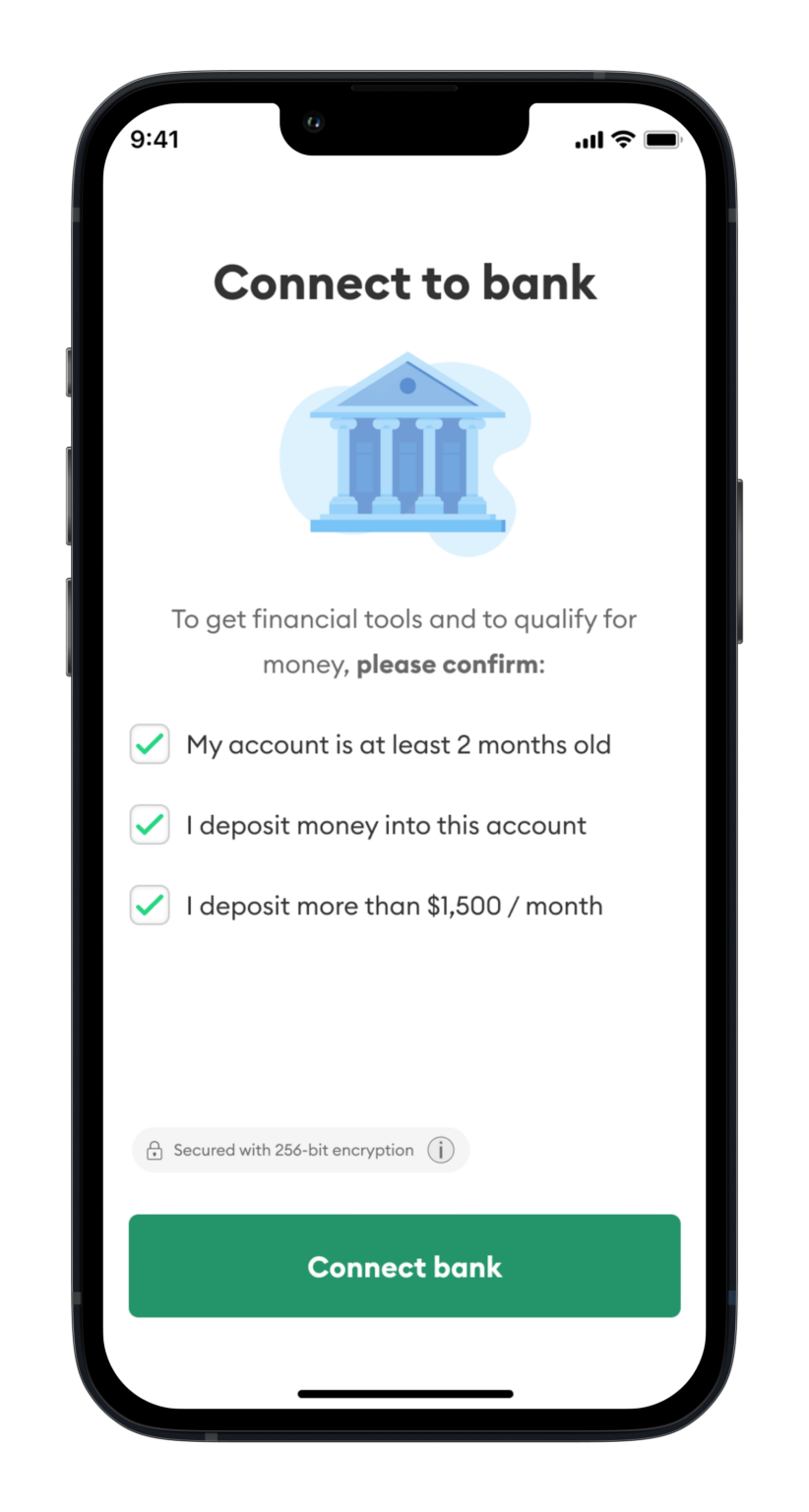 Connect your bank account
Start by downloading the Brigit app and connecting your checking account.
In order for your account to be eligible, it has to have sufficient activity. Your connected account should:
Be the primary account that you use daily
Be active for at least 60 days
Have a balance above $0
Have at least three recurring deposits from the same source, like direct deposit from your employer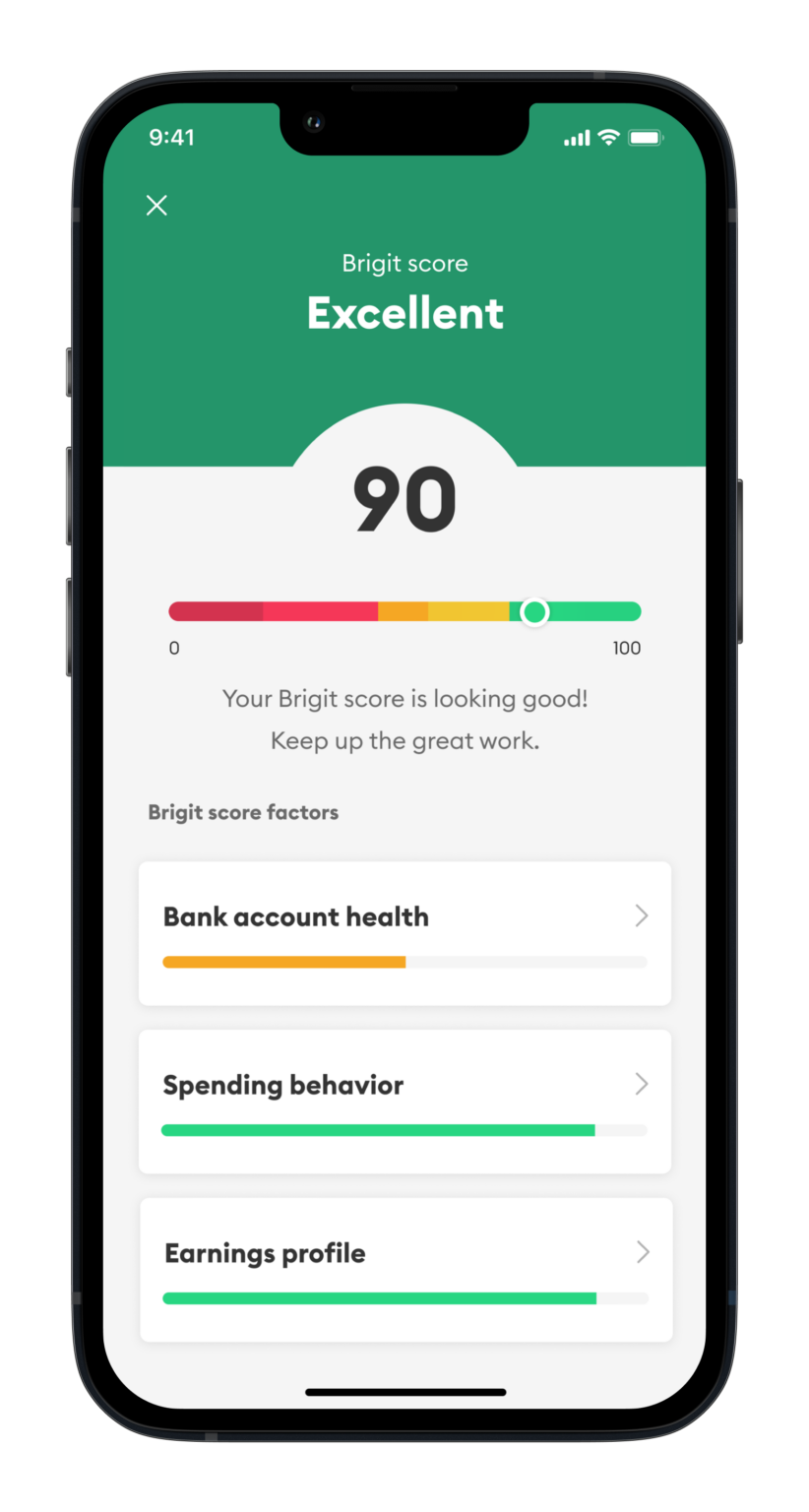 Get your score
Once your bank account is connected, Brigit will give you a score between 0-100.
This score is used to determine whether or not you qualify for Brigit Instant Cash and is based on three categories:
Bank account health (balance status and account activity)
Spending behavior (budgeting habits and bill payment history)
Earnings profile (monthly recurring deposits and deposit history).
Your score is recalculated every time we get an update from your bank and we're always providing ways you can improve your score in the app. To qualify for Instant Cash, you need a score between 40 and 100.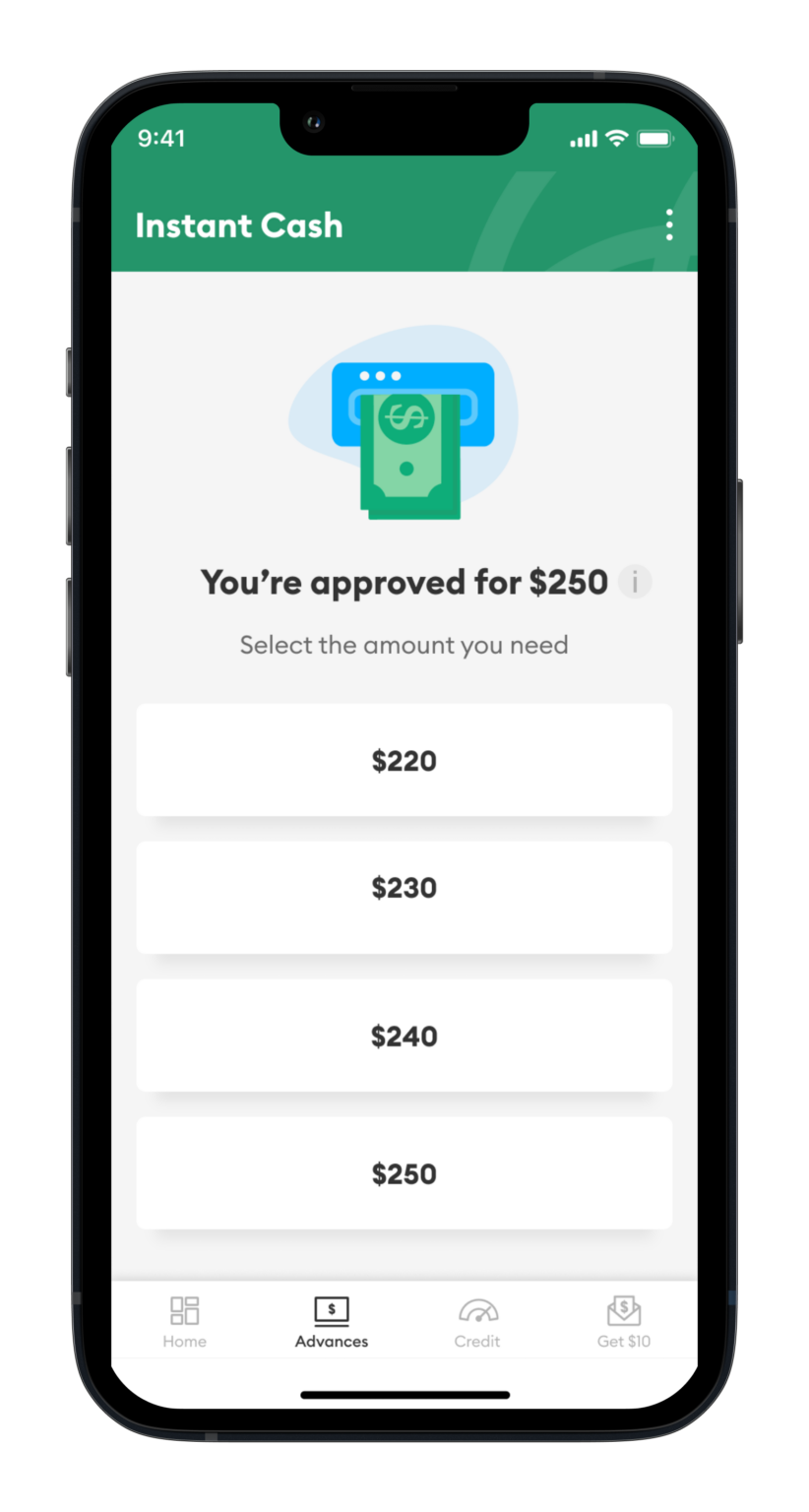 Request your cash advance amount & repayment date
Once you've been approved for Instant Cash, you can request an advance up to your approved amount directly in the app. You'll also choose your repayment date, which is typically set as your next payday.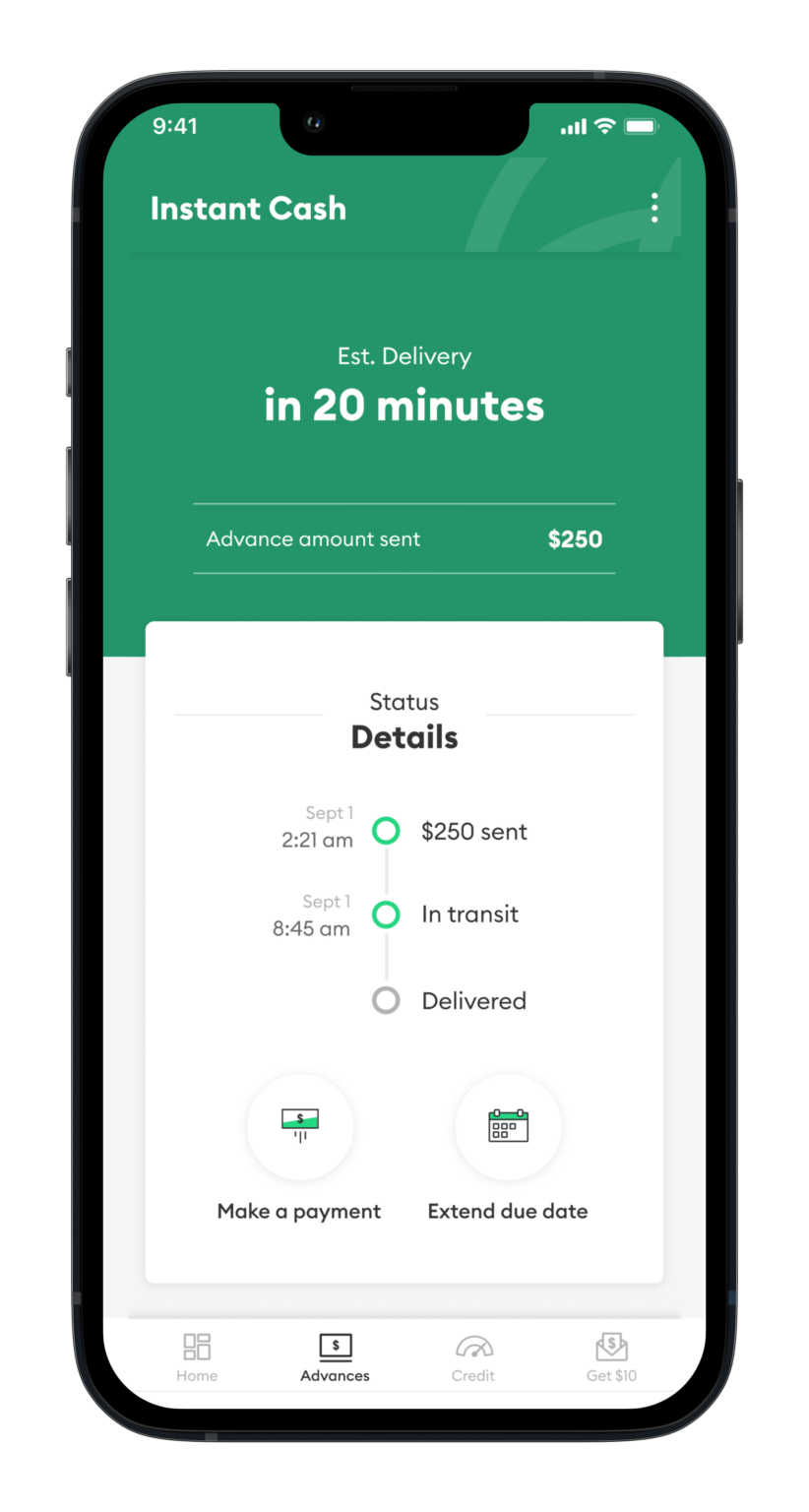 Get your cash
The approved amount will be deposited into your bank account within minutes, so you can cover that unexpected bill or have some extra cash on hand when you need it most. There are no "tips" and no interest, ever.
Extend your repayment date
If you need to change your repayment date, you can do so directly in the app.
Click on the Advances tab and select "Extend repayment" and choose a new date that works for you. You will earn one extension for every two consecutive advances you pay back on your original repayment date. You can bank up to three extension credits at a time. And remember, there are no late fees!
It's that easy! Download the Brigit app today to get started.
*Subject to Brigit's approval and policies. Not all members are approved for advances and the limit varies per customer. Log into the Brigit app to learn more. No credit checks or interest, ever.